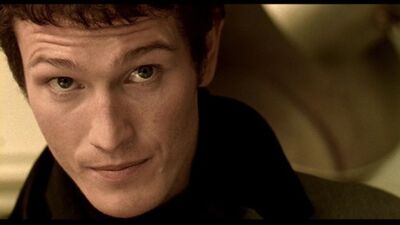 High Concept: Veteran Commander of The Watch
Aspects:Something to Prove, Black Cab Network, Gifted with the True Knowledge, More Monster Collars than Van Hellsing
Clever: +3
Forceful: +2
Sneaky: +2
Flashy: +1
Quick: +1
Careful: +0
Stunts
Always There When You Need One: Once per scene you may seen through the eyes of one of your black cab agents or otherwise gain some useful information about current events in the city.
Been there, killed that! Because you are a grizzled veteran of the weird side of London, you gain +2 to forcefully defend against supernatural beasties
Heartbeat of the City: Becayse you are as one with the City of London, you gain +2 to cleverly create advantage when you are feeling the city around you.
Urban Predator: Because the street spirits treat you as one of their own, you gain +2 to overcome actions when chasing or tracking through urban landscapes
Notes
John Mayne is a talented urbanomancer and maintains close ties to the Knowledge
John Mayne is currently the field commanding officer of the Watch
July 2016: It was revealed that John's powers decline massively when in another city, such as Paris.
Ad blocker interference detected!
Wikia is a free-to-use site that makes money from advertising. We have a modified experience for viewers using ad blockers

Wikia is not accessible if you've made further modifications. Remove the custom ad blocker rule(s) and the page will load as expected.