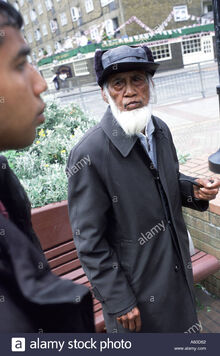 Elderly head of the Faruk family. Grandfather to Nazreen Faruk.
Notes
Abba Faruk is the head of the Faruk Family.
Originally from Sylhet, north eastern Bangladesh. Moved to Whitechapel in the 1970s
He owns a balti restaurant on Brick Lane, called the Bengal Tiger.
Ad blocker interference detected!
Wikia is a free-to-use site that makes money from advertising. We have a modified experience for viewers using ad blockers

Wikia is not accessible if you've made further modifications. Remove the custom ad blocker rule(s) and the page will load as expected.